Decades of Outstanding Home Renovation Service
J. J. Swartz Co. is a family owned business serving Central Illinois since 1921. We are on our 4th generation of family leadership, currently under the direction of Brad Swartz since 2009. We are a business based on family values which have served us well in serving our customers and community for over 100 years.
Generation After Generation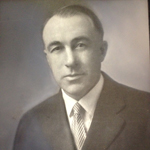 James Jacob Swartz
James Jacob (J.J.) Swartz – After working at Lyon's Lumber Yard, JJ started J.J. Swartz Co. in 1921 doing handyman and remodeling work in Decatur. He built several new homes but remodeling of residential and commercial was always at the forefront of the company including a custom cabinet shop located at 301 New Street in "downtown" Decatur. He led the company till 1944.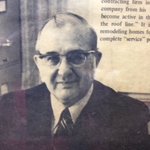 Carl Swartz
Carl started his leadership role at J.J. Swartz Co. shortly after he returned from serving in the Navy in WWII. During this time (1944-1980) he was instrumental in developing over 10 subdivisions and over 2000 new homes in the Decatur area. The company also maintained its full line remodeling department. New emphasis was also put on the development of insurance projects to address disasters such as fire, flood and tornado restoration.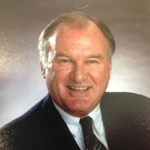 Tom Swartz
Tom continued the focus of J.J. Swartz Co. developing land, building single family and multifamily projects along with Residential and commercial remodeling and restoration. Under his leadership, J.J. Swartz Co. strengthened the insurance restoration division of the company that now serves as "Preferred Contractor" to over 20 insurance companies. Active in the National Association of Home Builders, Tom who holds National certifications for CGR and CAPS and was named National Remodeler of the Year and inducted into NAHB Remodeling Hall of Fame, Tom was also very active in community Boards and organizations.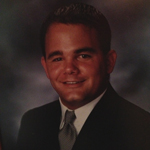 Brad Swartz
Brad was born and raised in Decatur, IL and when he graduated from the University of Illinois in 2002 he came to work within the family company as he awaited to attend graduate school the following spring. As you can see he really enjoyed this line of work and has been working at J.J. Swartz Co. since then. He has held every position within the Company over the years, learning every facet of the remodeling business and industry trends from the inside and out. Brad holds his CGR and CAPS certifications and stays active in both industry and community organizations, including presently serving on the Decatur 180 Rotary Board. Brad took over leadership of J.J. Swartz Co. in 2009, and has been working with his team to continually improve Central Illinois and strives for 100% customer satisfaction through hard work and honesty and integrity. He looks forward to the many years to come living in Decatur with his wife and daughter and serving all of Central Illinois with any remodeling or restoration project.